Anybody else find it ironic that I live next to a city named Phoenix, and yet I find myself stuck in a rut?
No? Good, because there's nothing ironic about it; it's just a funny coincidence: and by "funny coincidence," I, of course, mean it's just a coincidence.
If you're reading this blog post right now, I thank you from the bottom of my rut--
--er, heart.
I'm trying not to pay too much attention to how I let this blog die over the summer. Over the summer when I should have been writing most of all. Over the summer, under the sun, where I let my passion bake, burn.
Right, as I said, I'm trying not to give that too much attention. So I shan't give it anymore attention. STOP TALKING ABOUT IT.
I think the biggest issue with naming a city "phoenix" is that it puts too much pressure on that city to fall. After all, the phoenix can't just rise and keep rising. That's not how it works. Either the city hasn't risen because it hasn't fallen, OR--and I prefer this theory--the city has never risen. Period. That is to say, the city is laying, still, in its own ash. Personally, I like this idea more.
Perhaps I like it more because it reflects how I feel about myself at the moment. I don't think I've descended in anyway, quite the contrary. I think I've only got one direction to go from here. But in the meantime, here I lie--sometimes language let's us say multiple things at once ;)
But I don't digress.
At any rate, I don't live in Phoenix. I live in Mesa, and the only legends surrounding a table all died a long time ago in England. Anybody? Anybody? I defy you to find another blog where you get a Knights of the Round Table joke in this day and age!
Speaking of ages, and tying this back to the title, you should all check out Sufjan Stevens's 2010
The Age of Adz
. There's a beauty and chaos to this album that I've not been able to find since. It makes me think a lot of James Baldwin's essays and the times and spaces that inspired those essays. As someone who grew up, and now once again lives in a poverty-stricken neighborhood that routinely is ignored by policy-makers, I can attest to how difficult it is to transcribe any of that chaos, fear, frustration, and sadness into beauty.
Where as Baldwin writes about what happens without and how it shapes what happens within, however, Stevens composes an album that takes the opposite approach. The entire album, I believe, is about the uproarious and out of control beast that dwells inside. "The murdering ghost that you cannot ignore." So then, when it isn't you, but something else within you that's lying dormant, what are you to do? How do you rise like a phoenix when, on the exterior, your path is clear, but what weighs you down is inside?
I'm afraid I haven't the answers to these questions, but in the meantime, enjoy the album.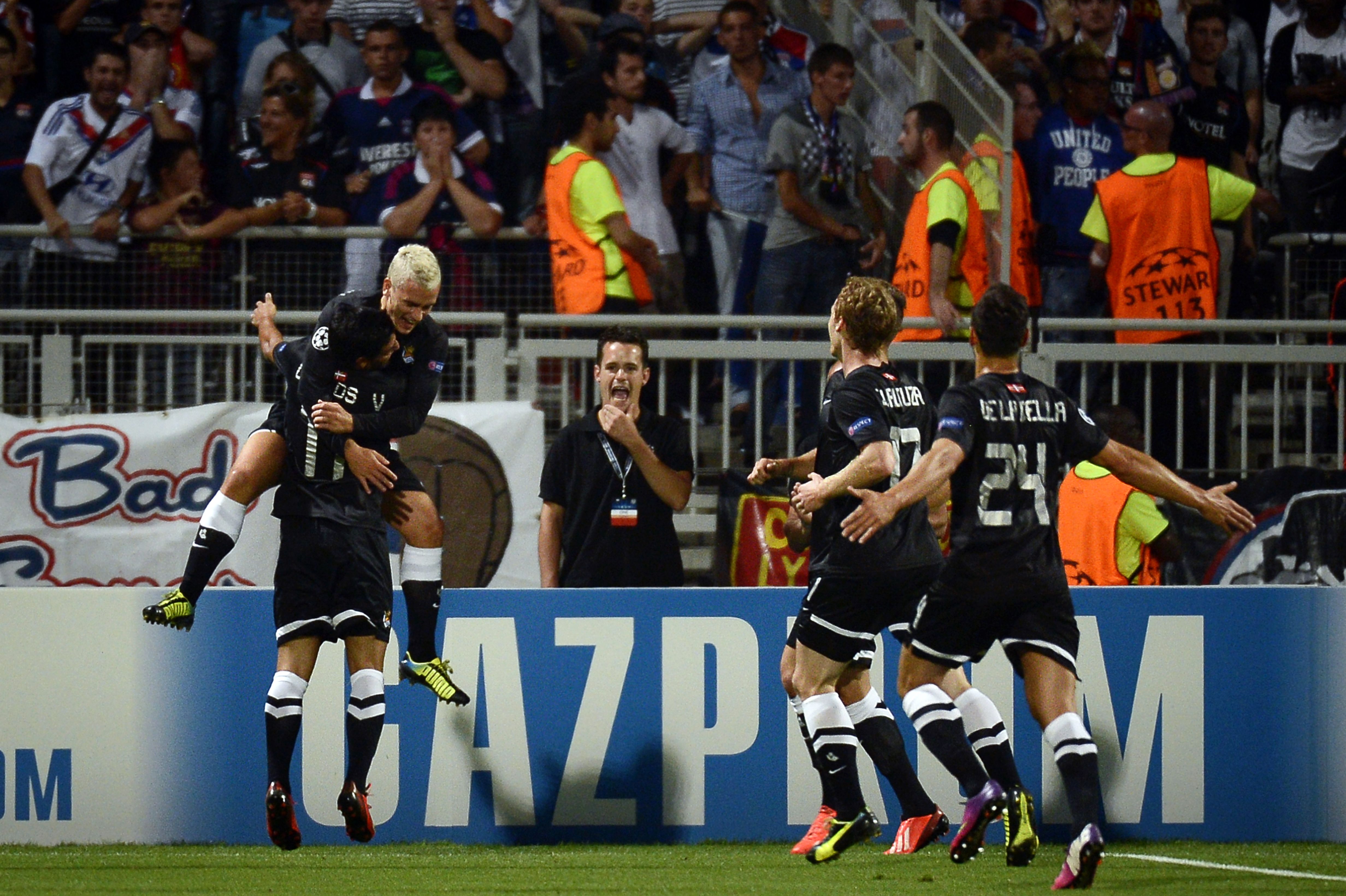 And 2) if you are in fact reading this, and you enjoy it, please let me know. I hate to sound needy or small, but the truth of the matter is very few things keeps a creative mind at ease like praise and positive reinforcement. I can tell myself all day long that I believe myself to be a good writer, but it means infinitely more coming from somewhere else. 'Tis all. And now, here it is, as promised so many (too many) months ago: Chapter 3 of my novel. Enjoy!
December 16th, and the letter it rode in on
"Por qué no abriste las cartas?" I asked my dad after I put down my bag. He sat down and smiled, "Oye, cabrón. I didn't know it was my job to open your mail for you." He laughed "Íngasu, you want me to start bringing you food to your room, too, Don José?" This was how he responded to anything even mildly serious: he'd laugh at me like I was an old hen who was trying to kill his buzz. I usually ignored him. Usually, but not today. "O sea, this" I motioned my free hand over the mail, "is all for me? Damn, you gotta find some friends, no?" I laughed. He looked down.
"All right, vamos a ver" I said while looking through the mail. "Yours, yours, yours," I tossed the letters towards where my dad was sitting. "Your—"
"Oye pendejo!" I stopped and looked up. "Open your eyes, stupid. This letter isn't for me!" H was standing, and he threw the letter at me. It fluttered off to the side, though, and landed face-down on our kitchen floor. When I looked back up to where dad had stood, he was gone. I heard him belch as he walked down the hallway and into the living room.
I bent down, picked up the letter, and noticed where I'd made my mistake:
Jose Isabel Peralta Ortega
452 North Sirine Street
Sonam, Arizona, USA 85200
I hate admitting I'm wrong, especially if it means someone else is right.
Latinos have a habit of recycling names, so my dad and I share 'Jose;' though I usually go by Jo (or anything else that isn't Jose). But my seldom-mentioned second name—Isabel—comes from someone on the maternal half of my family tree: a great aunt, I think. Odder still, the address included my second surname, it had been years since last I'd seen it. I always knew, or maybe I didn't, that my full name went beyond Jose Peralta. In school and at work I was just Jo Peralta, but I knew those second names existed: I knew I was also my mother's.
I studied the sender's address:
Mikel Ramirez
Calle Arica 480
Miraflores, Lima 18 Peru
Wherever this letter had come from, it already knew more about me than I wanted it to. I held the letter from its corner—as though at any moment it could coil around and bite me—and walked down the hall to my bedroom. I lay down on my bed, closed my eyes, and held the letter to my forehead. "Please just be a scam asking me for money."
Finally, I tore open the envelope and unfolded the letter. It was in Spanish and had been written by hand in blue ink:
"Querido primo,
Hello. My name is Mikel. I'm the son of Patricia Ramirez (a cousin of your mother's). I am sorry to tell you that your mother passed away a few days ago and that we are planning funeral services for her. I don't know how much you knew of her illness, but as far as I know she passed quite peacefully in her hospital room after about two weeks of lying in bed.
She lived with your grandmother (my aunt) María Esther, my sister Pati, and me, here in Lima. I want to say again how sorry I am, cousin. I know this must be terrible news. But I would also like to hear from you, I think it would be good if you could come here for your mother's services. Please feel free to write me back at this address; or, better still, please send me an email at…"
Before I knew it, the words on the page blurred. I sat up and tried to focus my eyes, but they itched and irritated. It was only after a drop fell onto the page that I realized I was crying. Angrily, I wiped my face with my sleeve. I finished reading. I was furious.
Who the hell was this kid? Why the hell did he have to write me? If he knew or suspected I might not know "of her illness" then why would he waste his time and money to tell me, especially only after she'd passed? And her: why did she come back? Like this? She'd been absent from my life for six years, and now she was back: a ghost. She could haunt me again, and I could say nothing in protest. I folded the letter, put it back in its envelope, and put it in my bedside drawer.
I needed to talk to Danny about this. I grabbed my phone and sent him a text asking his whereabouts; about a minute later he responded that he was at work, and I told him I was heading in to see him in about twenty minutes. "Si vas a ir con tu amigo hippie, pick up some spark plugs for my truck," my dad said as I was rushing out the door.
I pulled up to Millennium Paint, the paint and auto parts store where Danny worked. I took one last look at myself in the mirror just to ensure my eyes weren't still swollen or red—I had washed my face several times at home, but still felt self-conscious about my appearance. I sighed, got out of my car, and headed towards the store.
I walked into the store and headed towards the back, usually reserved for staff, but I was cut off mid-route by the manager, Alex. Alex Lopez was a guy Danny and I had both gone to high school with—in fact, I'd first met Alex when we were kids and had known him for a few years, right up until his parents got a divorce and he left to go live in California with his dad and his dad's girlfriend. Alex had moved back to Arizona when he was sixteen. In high school he drove the nicest car on campus, and that includes what the teachers and the admin drove, and he never went more than three months with the same cell phone.
"Jo-Jo!" Alex called as if I were on the other side of the store, "what's good in the hood, man?"
Already, I was irked. Alex's parents had gotten a divorce because his mom went bananas after his older sister, Miranda, died of appendicitis-related complications. Alex and I were about seven at the time, and his sister was about eleven. Doctors had misdiagnosed her side pains, and when her appendix burst, poisoning her body from within and killing her, Alex's folks were able to sue and score a handsome settlement. Shortly thereafter, rumors and stories flew throughout school that Mrs. Lopez had become una loquita and that she'd take long walks around the neighborhood crying out-loud for her "Mirandita." I never actually knew how much truth those stories held; I considered them a side effect of bored, Hispanic housewives and malicious kids looking for their 20th Century La Llorona, nothing more. Eventually, Mrs. Lopez had to be institutionalized, however, and Mr. Lopez met some girl ten years his junior, took his fat malpractice stack of cash, and relocated to San Diego—the really nice part of San Diego.
So when Alex asked me "what's good in the hood?" All I heard was, "how are things in that old, rundown neighborhood from which I managed to escape and in which you still live?"
"Same shit as always, dude." I answered through the phoniest smile I could force. He patted me hard on the back. "Hot damn, ain't that the truth? What've you been up to, bro, I haven't seen you in a minute?"
On my mental shit-I-don't-want-to-do-right-now list "Converse with Alex Lopez" was so near the bottom that it's hard to say if anything would've been worse at that exact moment.
"Oh, you know, this and that and everything in between. Hey, I'm actually looking for Danny right now, is he in the back?" I avoided looking him in the eyes: partly to convey how much I didn't want to talk to him and partly to hide the fact that I'd been crying a half hour earlier.
"Ah, nah, man. Sorry, Danny had to drive to Phoenix to pick up some stuff for inventory. You just missed him by like five minutes." Alex insisted, "Wanna chill in the back and wait for him, he should be back in like a half hour, forty-five minutes tops."
I felt my frustration smolder into anger. "I just texted him, though, he said he was here." Alex smiled, "Hey man, those are the breaks; the old man told me I had to send someone to Phoenix to pick those things up." This didn't make me feel any better. "Why didn't you send someone else? I kinda needed to talk to Danny about something important."
"Calm down, dude." He said, really more at me than to me. "C'mon, let's just chill out back. I'm installing this new sound system into my truck, it's gonna hit so hard." He laid a hand on my shoulder. In a knee-jerk reaction, I batted it off. "Man, don't touch me! I don't give a shit about your goddamned truck!"
(I should be clear, I'm approximating what I thought I said to Alex because I'm not entirely sure. In any case, as Danny would later explain it to me, I screamed something and stormed out of the store. My mind was white with rage.)
When I calmed myself, I was heaving in my car, my throat felt like it was sealing up, and tears were streaking down my face. I turned my car on and don't remember anything about the drive home except for how blurry and gray everything looked.
* * *
I awoke later that evening when my phone buzzed for, apparently, the hundredth time or so, judging by Danny's voice.
"What the hell? I mean, seriously, what the hell, dude? You can't just show up to my job and yell at the boss's kid! What the hell is running through that goddamned head of yours?!" Then there was silence. The silence was broken when Danny said, a little out of breath, "What happened?"
"I got a letter about my mom. She died." The words dripped out of my mouth. After another pause, I asked "Where are you?" He told me he was at his place, so I once again shook myself out of bed and headed out of my house, but this time I had the letter with me.
"Any idea what your mom might've been sick with?" was Danny's first question after I translated the letter for him. We were sitting outside on his balcony. I lit a cigarette, "Do you think that matters now? She's gone."
Danny sighed. "Are we gonna be able to get to the heart of the matter, or are you gonna try to avoid anything real? Maybe you can just freak out on me like you did with Alex?" I felt my face get hot, "I said I was sorry. Besides you know how Alex is."
Danny acted like we'd never strayed from the original conversation "So did your mom ever tell you why she went back to Peru? I mean, do you think maybe she knew she didn't have much time left, and she wanted to die on her home soil?" Processing Danny's questions, trying to psychoanalyze my dead mother's actions: all of it was like trying to raid a tomb that held, not a person, but some super-natural being—even if I found what was beneath the dirt and cement, would I know what it was?
"No, I haven't heard from her since she left; and I'll be damned if my old man has heard anything." I tried to laugh. "Hmm." Danny stared at the letter, "So what are you gonna tell him?"
I sat upright. "Who?"
"Your cousin, or I guess your mom's cousin's son." I must've looked confused because Danny followed quickly "You HAVE to say something back. It doesn't matter if it's just a 'hey, man, thanks for the news. I'm really sorry to hear all that,' or are you actually considering wasting all this time and stress over a letter you're just going to ignore in the end?" Damn it all, Danny had a good point. Did I just freak out over a letter that so easily could've been thrown away? At that moment I realized I'd almost given this letter to my dad. Who knows how he would've reacted? I ran through everything leading up to when I had opened the letter:
If I hadn't come home when I did, if he hadn't been in the bathroom, if he hadn't thrown the letter back at me.
I don't know what, if anything came over me just then, but I began to recognize the letter's cosmic weight. I don't necessarily believe in fate or destiny because I don't know really what those words mean. If artists don't even know where their work is going, how the hell is a person expected to know where his life is taking him? Deserved or not, tragedies befall. "Pivotal moment," "the last straw," "wake-up call"—all these names mean the same thing to me: seeing for the first time what was actually always there, your life, and if you survive you name your tragedy, if not, someone else does it for you.
I jumped to my feet. "Can I use your computer, Dan?" He looked at me hard. "I'm just going to weigh my options," I lied. "Like you said, I have to respond with something, and if this kid really wants me to attend my mom's funeral he might be willing to help me out to get there. Who knows? I may be able to get a vacation on someone else's dime—"
"Horseshit!" Danny interrupted.
"Who are you talking to, fool?" Danny didn't stand, but it felt like he was towering over me. "You think I don't know you? You think I don't remember six years ago? Look man, I'm never going to tell you how to live—God knows I got a lot of my own garbage to clean up—but I wonder how long before you actually start living. I think you've got a good chance here to really face what's been in the back of your mind for so long, but, damn it, you gotta it take seriously."
I sat down and said nothing for a good while.
"So what then?" He handed the letter to me.
"I don't know. I'd be lying if I said I had no interest in seeing my mom again."
"That's a good start. I think you should respond to your family member's request and tell him that."
"Can I crash here tonight?" Danny's skeptical glare faded away. "Yeah sure, Lencho's with his mom for the weekend, so it'll be quiet." He put out his cigarette and immediately lit another. "Crazy isn't it? How these things don't just stay in the past?" I don't think he was talking to me anymore because he was staring off into the night.
"My mom use to always say 'el pasado jamás muere, solo se pone a descansar hasta que tú también te canses, y luego se encuentran en los sueños.'" Danny said nothing. "Oh. Sorry: 'the past never dies, it only rests until you too need to rest, and then you two are reunited in dreams.'"
"Deep."
After more silence, I felt like I needed to break the tension "Man, when are you finally gonna learn Spanish? Ain't it about time?" He laughed. "Yeah, you know, when Lencho comes home after spending a weekend with his mom and grandparents he speaks nothing but Spanish to me, and I don't understand a damn thing." I joined in his laughter.
Lencho—Lorenzo David, to be exact—was Danny's four-year-old son. More than a year after I transferred back to Arizona, Danny knocked up his girlfriend, Nora. Hard to say what hit Mr. and Mrs. Jímenez harder: the fact that their daughter, who had been offered and turned down a scholarship to study out East, was now pregnant, or that they're first grandchild would be half white boy. Nora was a hell of a dancer and a decent actress; there were those that thought she was going to light up like a rocket and take off. I was never one of them, but it's important to note that such a perception ever existed—especially if you knew Nora now.
It didn't work out between Danny and Nora, unfortunately, so Little Lencho split his weeks between his mom and grandparents' place and his dad's one-bedroom apartment. Danny loved him, and being his Tío Josie was one of the few things that brought a genuine smile to my face. "How is Lencho?" The air around us felt light for the first time all night. "He's good, he's good. He's a little Einstein; I think he inherited the best traits from both of his parents. Now let's just hope none of our boneheadedness catches up to him." Danny seemed sad all of a sudden.
"Hey, come on, Dan. Let's get inside, it's late." I didn't know what else to say to him. He shook his head like he was fighting off sleep and put out his cigarette. "Yeah, you're right. I gotta work a half day tomorrow morning. I think you oughta consider what you might say and how soon you need to respond to your cousin." We both went into his apartment.
It was much, much cooler in his apartment than outside. I was so focused on my own thoughts that I didn't even notice how much I was sweating, so when I entered Danny's apartment I got chills and let out an audible shiver noise. "Ah, quit complaining ya big fairy." Danny said jokingly in a terrible Scottish accent. "Hey, puto, if you can trill your Rs like that, why don't you just take the next step and learn Spanish already?" I tried to shove him and stumbled myself. "Cuz this here's America," he was Southern now, "and in America we speak American. It says so in the Bible." We both laughed. Coming inside was like stepping out of another dimension and getting back to reality.
I was asleep as soon as I lay down on the couch. That night, I dreamt that I had a son of my own: I was home alone looking after him, and though he just lay, sleeping in his crib, something about it filled my chest sinister anxiety. I awoke in the morning wrapped in fear. Danny had already left for work.
I got home at about 10 am. My dad was in the shower when I stepped into the house—I assumed he'd only recently gotten out of bed himself otherwise he'd've already made something for breakfast, coffee, at least. I started to make a pot for the two of us and told myself that I'd sit him down and spell things out: "Así va ser, so listen up," I said to the empty kitchen.
"Jesus, I'm pathetic," I answered to myself.
My dad went straight from the bathroom to his bedroom and showed up in the kitchen about twenty minutes later. "Oye, y tú qué?" I pointed at the fresh pot of coffee and told him I'd decided to crash at Danny's because I didn't feel like making the drive home.
He made a fake bottle of booze with his right hand and laughed—I laughed, too.
* * *
For the next week, I tried to smile as often as I could around him. I found I had more patience for his crude remarks, even when they were at my expense. Danny, several times a day, would text me something like "pull out the loose tooth, already. time's running out."
First things were first, however, and I had to get the time off from work. I worked a standard 9 to 5 job as an office assistant for an insurance company, and we were getting ready to go on holiday break, but I decided I would need at least two weeks in Lima and that meant talking to my boss to get time off. The best thing about where I worked was also, usually, the worst thing: nothing ever happened. My professional life was magnificently unspectacular, and so as soon as I mentioned "dead mother" I was granted three weeks with partial pay. Mr. Simms, my boss, even still had the sanitized courtesy to say "Happy Holidays" to me as I left his office.
I spent almost the entire, following weekend at Danny's so we could draft an appropriate response to my cousin. After hours and a lot of yelling, most of which had nothing to do with the letter, we had a coherent response in place and even a tentative travel itinerary emailed to my cousin. Miki, as he signed his response, used a bunch of slang I didn't understand but the exclamation points and words I did understand let me know that he was happy to hear about my impending arrival and that he'd be there to get me from the airport. I'd only one thing left to do.
The evening of the 23rd of December, I was drinking coffee and looking for cheap flights to Lima, when my dad came into the kitchen
"How's your friend's little boy?" Not even my dad was immune to Lencho's charm. Whereas normally I would dismiss my dad's lackluster attempts at conversation, I decided I had better let him know that I was in a talking mood: "He's good, I think; he's been spending a lot of time with his grandparents, but he's good." He poured himself a cup of coffee and sipped right away. The words struck while he had his lips to the mug: "Apá, I need to talk to you about something." Puzzled, he cleared his throat and, with his eyes, asked me what the matter was. The letter, which I'd been carrying in my pocket since it arrived, felt heavy. I breathed deeply, and directed myself at my dad:
"I'm going away for a few weeks in January."
Everything stopped. He lowered his mug, stared at me: nothing in his eyes, nothing behind his eyes, nothing before his eyes. I returned his stare because I feared the world might come crashing down on us if I broke eye-contact, as though both of us were hiding from inevitability and if we could hold these poses forever, we might be ok.
"I got a letter," I finally cracked, "from someone related to my mom, and I think I need to go to settle some things." No reaction, still. I tried to fill the void created by his silence, "Falleció, ok? She's gone. So I don't want to know anymore about your bullshit, because I got plenty of my own and maybe this isn't the best way to deal with it but I got the time off work and everything so I just need to decide and go…"
"When do you leave?" He finally said, but it didn't even sound like he'd said it—the words seemed to appear out of nothingness. "Después de Año Nuevo, I think, but I'll only be gone for three weeks." I felt like crying and vomiting and screaming all at once, and I think if my throat hadn't felt as dry as fresh sandpaper, I may have done all those things.
He nodded and walked out of the kitchen and to his bedroom. Trembling, I tried to take a sip of my own coffee but thought better of it since I had my computer in front of me. I put my head to my table and exhaled.
"José!" The call broke the silence like a cannon shot. I jumped. I rushed to his bedroom, "What?! What happened?!" He was sitting on his bed with an old notebook on his lap. "Toma esto," he handed me an envelope. Given how intense the kitchen had been, I decided it best not to ask questions and simply do as I was told. My dad closed the notebook, put it in a drawer, and said "I'll be outside."
I went to my room and put both envelopes in my bedside drawer. I was exhausted. I was startled by my phone going off, it was a text from Danny "If you haven't already, you gotta do it soon. There is, Josie, very much to do."